50 ~ What Pet Should I Get by Dr. Seuss
Book #50 of my READ50 for 2015!!!
My daughter was gifted this book at Christmas. It is a Dr. Seuss book which was not published during his lifetime (posthumously, to be grammatically correct). I will give you the one line response from my children once we finished reading it (see below). It will basically explain everything that you will need to know about this book.
But first, I want to explain what was going through my head as I was reading it to my children. The book starts with all sorts of pets that Jay and Kay could get. As I am reading I can't help but think this book can only end poorly if the kids can only choose ONE pet and they start out already wanting both a dog AND a cat. Someone is going to be upset, either the dog lover or the cat lover, etc. Then you add in a fish and a Yent – of course we all know what a YENT is right? And then things just get very complicated by adding in a hypothetical angry Dad which can also only mean disaster for Jay and Kay (insert visual on Dad mandating time-outs and Jay and Kay having melt-downs). After all of this going through my head while I am reading the story, I am met with a very abrupt and inconclusive ending. I am left feeling undecided about how much I like this book. I know I am not alone in this because I have since watched the faces of many adults as they read What Pet Should I Get? only to laugh and say "I know, right!?!"
And so, I will leave you to my spoiler ending and wish you happy reading for 2016!
***Contains a spoiler.
Tukari and Brynn collectively:
"So, we don't get to find out what pet they get? That's dumb."
https://www.goodreads.com/book/show/24968109-what-pet-should-i-get?utm_medium=api&utm_source=blog_book
49 ~ A Curious Beginning by Deanna Raybourn (Veronica Speedwell Mystery, Book 1)
My favourite author! I really liked Veronica Speedwell and this seems like a fresh new series for Deanna Raybourn. I did find some of the descriptions to be a bit repetitive. We understand that Veronica is different, unusual etc. but reminding the readers over and over again gets annoying. Otherwise a great fun read and I always look forward to reading Deanna Raybourn's books. Honestly her novels are some of the only books I have read multiple times.
https://www.goodreads.com/book/show/23160039-a-curious-beginning?utm_medium=api&utm_source=blog_book
48 ~ The Beekeeper's Apprentice by Laurie R. King (Mary Russell and Sherlock Holmes Series #1)
Tops my fav 5 list for 2015. I can't wait to read some of the other books in this series. I love mysteries and what is better than a female heroine who is partnered with the famous Sherlock Holmes? I can't say I have ever REALLY read a book about Sherlock Holmes but I have watched enough TV in my life to understand his character. I enjoyed getting to know Sherlock Holmes from the perspective of Mary. At the young age of 15, Mary becomes Holmes' apprentice after dazzling him with her intelligence and quick wit. Mary is strong and self-assured but clearly has need of friendship after her family is killed in an accident. Holmes' takes Mary under his wing and trains her in the art of solving mysteries and how to be a successful detective. Along the way it becomes apparent that Mary and Holmes each have their own strengths and they learn to rely upon each other the most when their lives are at risk. I really appreciate Mary's desire to learn and take control of her own life while acknowledging that she still needs the guidance and experience of her mentor. Mary is a strong heroine but I also learned a lot about Sherlock Holmes through reading this book. I can't wait to read more of Mary and Holmes' adventures in the rest of the books in this series.
https://www.goodreads.com/book/show/91661.The_Beekeeper_s_Apprentice?utm_medium=api&utm_source=blog_book
47 ~ Who Buries the Dead by C. S. Harris
Beheadings, Slave Traders and Murder
https://www.goodreads.com/book/show/18590094-who-buries-the-dead?utm_medium=api&utm_source=blog_book
46 ~ Why King's Confess by C. S. Harris
Lost Dauphin, Peace talks between France and England, French Revolution
https://www.goodreads.com/book/show/18114102-why-kings-confess?utm_medium=api&utm_source=blog_book
45 ~ When Maiden's Mourn by C. S. Harris
 Camelot, Lady of Shallot, Murder of Upper Class Maiden
https://www.goodreads.com/book/show/11879594-when-maidens-mourn?utm_medium=api&utm_source=blog_book
44 ~ Where Shadows Dance by C. S. Harris
 International Politics, Natural vs. Unnatural Death, Lies and Diplomacy
https://www.goodreads.com/book/show/8450509-where-shadows-dance?utm_medium=api&utm_source=blog_book
43 ~ Recipes for Love and Murder: A Tannie Maria Mystery by Sally Andrew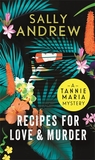 LOVED it! I think this novel just made my top 5 books for 2015. I thought the idea of blending food and recipes with a strong female heroine were the perfect mix. Tannie Maria is a superb character. I envy her forcefulness and her desire to make the most out of her life. Tannie Maria goes through a tough marriage and comes out a better person; through her experiences she is able to discover what she is passionate about. Her concern for those around her also seems very genuine. Sally Andrews does an excellent job at portraying life in the small village in South Africa. Tannie Maria lives in the Klein Karoo in a remote house where she enjoys testing new recipes, feeding her chickens and sitting on her deck with a coffee while watching the wildlife. To make some money, Tannie Maria is happy working for the Gazette writing a food column only to have her column changed to a love AND food advice column. She starts to receive all sorts of letters from readers asking for love advice and in return Tannie Maria writes back with honest love advice along with recipes which she believes will help their situations. Tannie Maria believes that different foods can help different situations and she is constantly cooking and bringing people food. BUT don't be tricked by all my talk of food, there is a murder mystery underneath all the yummy cooking. It takes the whole village to work together to solve the murder(s) and even a few handsome police officers.
Definitely you should read this book!
https://www.goodreads.com/book/show/26010158-recipes-for-love-and-murder
https://www.goodreads.com/author/show/2874812.Sally_Andrew
https://www.goodreads.com/review/show/1435836813
https://www.goodreads.com/review/list/38629860-adrienne-b
42 ~ What Remains of Heaven by C. S. Harris (Book #5 Sebastian St. Cyr Series)
I have been really enjoying this series. A mystery with a little bit of suspense and romance thrown in; I can't wait to get to the next books.
https://www.goodreads.com/book/show/6423507-what-remains-of-heaven
https://www.goodreads.com/author/show/22067.C_S_Harrishttps://www.goodreads.com/review/show/1435834404
41 ~ The Next Always by Nora Roberts (Book 1 of Inn BoonsBoro Trilogy)
Not horrible, but a 3 star. This novel has a great cover which piqued my interest but the storyline felt a bit forced and elaborated. The descriptions of the Inn were in-depth to say the least and the stalker Sam felt like he was added in as an afterthought to add drama. A quick read and a feel good novel but fell a bit short for me on content. Interesting to find out that Nora Roberts and her husband actually renovated and own the Inn.
https://www.goodreads.com/book/show/10305231-the-next-always?utm_medium=api&utm_source=blog_book
40 ~ Where Serpents Sleep by C. S. Harris (Book #4 Sebastian St. Cyr Series)
A fun easy read. Not a romance really, more of a mystery/detective novel. I read the first book in the series and didn't love it but decided to give it another chance. Just starting book #5. I appreciated that there was enough mystery and action to keep to me interested and wanting to find out who was killing everyone and why. The story has Hero Jarvis, who is very independent and an early feminist type character. She claims that she does not want to get married but would not mind having children of her own if she could without society rejecting her. She follows class protocol most of the time but occasionally throws it off to accomplish her own agenda. Secondly there is Sebastian who is trying to recover from his heartbreak with Kat. He is not ready for a relationship either but he and Hero work well together in solving the murders.
https://www.goodreads.com/book/show/3142581-where-serpents-sleep?utm_medium=api&utm_source=blog_book
39 ~ Orphan #8 by Kim van Alkemade
I found this book a bit tough to get through. I was intrigued by the historical plot of Jewish Orphans but quickly realized it was in fact quite horrible for the orphans at the Hebrew Infant Asylum (Hebrew Infant Home in the novel). I don't mind learning about history but I found each time the novel had a flashback to Rachel Rabinowitz's life at the Orphan Home I wanted to skim read. Experimentation on children and the lifelong impact on the children's general wellbeing is hard to read about. I remember not thinking much of Rachel's description of her bright red hair until mid book when I realized what that was foreshadowing (the permanent loss of hair due to excessive X-rays). Orphan #8 was also a great deal more historical than cultural, as a reader I wanted a bit more of the Jewish heritage to come through.
On a side note, I agree with other reviewers on the fact that Rachel's love life didn't seem to fit the story. Rachel's history is complex enough with the murder of her mother and Rachel and her brother being sent to the Hebrew Infant Home, therefore, I'm not sure if her being a lesbian really adds to her overall character development. I would have liked to hear more about her relationship with her brother and possibly any other connections from her childhood experiences that she carried with her into adulthood.
Orphan #8 manages to capture a dark time in history and I think because of its uniqueness it is very memorable.
https://www.goodreads.com/book/show/23287179-orphan-number-eight
38~ Circling the Sun by Paula McLain
Circling the Sun was a pleasant surprise. I had previously read  The Paris Wife also by Paula McLain and not really liked much about it. I gave this novel a try because I love historical fiction and the plot of British ex-pats in colonial Africa really intrigued me. Circling the Sun is a historical novel which bases its plot on the life and events of Beryl Markham in a fictional way.
Beryl Markham was not only the first female to fly solo over the Atlantic from Europe but she was also many other things. Beryl was a farmer, a horse trainer, a wife, a pilot and later in life, an author. She was an independent thinker and very ambitious. Raised on a farm in Kenya by her father, Beryl learned to fend for herself even after consecutive failures. She wrote a memoir about all of her adventures in 1942 but it was not well received at the time. Her memoir West with the Night wouldn't become popular until it was re-released in 1983, 3 years before Beryl's death.
If you are intrigued by the life of Beryl Markham I would highly suggest reading Circling the Sun.
https://www.goodreads.com/book/show/23995231-circling-the-sun
https://www.goodreads.com/author/show/290189.Paula_McLain
https://www.goodreads.com/review/show/1420520244
37 ~ The Other Daughter by Lauren Willig
A short and easy read but still an enjoyable novel. The plot was unique for this genre but the romantic interests weren't entirely convincing. Not much to review on this book but the plot could be summaries as:
-Rachel finds out that she is actually the daughter of an Earl and resorts to a disguise to gain herself access to the family.
-She is befriended by Simon who hopes to further his own agenda by helping Rachel confront her father.
-Rachel soon finds herself in the midst of many family secrets as she discovers half siblings and extended family that were previously unbeknownst to her.
-The illusion of a love triangle seems to shatter leaving an opening for Rachel to swoop in and claim her happy ending.
https://www.goodreads.com/book/show/23014679-the-other-daughter?utm_medium=api&utm_source=blog_book
36 ~ The Nightingale by Kristin Hannah

VERY similar to All the Light We Cannot See by Anthony Doerr BUT I felt  The Nightingale was better. Both novels were set in WWII German occupied France and both novels also have a strong father-daughter relationship that has been woven into the plot. Unlike Anthony Doerr's novel, The Nightingale keeps flowing smoothly from event to event and the character development is very strong. The reader can understand the way Vianne, Isabelle and their father change over the course of their lives because of the life experiences that they have to endure. They all work through feelings of grief, fear and determination together. Each character in the novel is constantly making choices to stand up for what is right in a world where it was easy, and sometimes safest, to look the other way.
Vianne is happily married and mother of one only to have her husband quickly sent away to fight during the war. Vianne acts selflessly trying to protect her daughter, her close friends and her family home. Like many women, she defaults to routine during her everyday life to try to handle all the external events that she has no control over. She tends to her garden, cooks meals and takes care of her home while the world directly outside is falling apart. Vianne isn't just a bystander though and eventually finds the determination to stand up for some of the things going on around her. Her closest friends are being taken away to concentration camps and having to leave behind children in need of protection and care.
Isabelle is by far my favourite character in the novel. She is intense and always speaking her mind without thinking of the repercussions.She is free to follow her impulses because she is young and unmarried. I did feel a bit heartbroken when Isabelle gets sent to a concentration camp and wish that part of the story was developed a bit more. It would have been nice if somehow Isabelle's story had continued separately in another novel. I found myself secretly hoping throughout the book that the elderly lady was going to turn out to be Isabelle.
All in all, I WOULD definitely RECOMMEND this book to those who enjoy WWII historical fiction.
35 ~ The Heiress of Winterwood by Sarah E. Ladd (Whispers on the Moor, #1)
It was just good but nothing spectacular. Amelia didn't come across as a strong person consistently throughout the book; although she had some moments of self-determination. Her love for Lucy didn't come across as believable enough for me, and I wish Graham's attachment to Lucy was also more developed. As with A Lady At Willowgrove Hall, the Biblical scriptures seemed forced, almost an oversight and edited in after the rough draft was done. I agree with other reviewers in that the summary makes this book appear more promising than it is and I am left giving The Heiress of Winterwood a 3 out of 5.
https://www.goodreads.com/book/show/15760508-the-heiress-of-winterwood?utm_medium=api&utm_source=blog_book
34 ~ What Angel's Fear by C. S. Harris
I think when you have read a ton of historical fiction like I have, you find this storyline a bit repetitive. I felt like I had read this story before with different names and a slightly different plot. War hero, a damsel in distress and a rogue ex-husband just about sums up the plot. I really enjoy a good historical fiction and a romance but this one just felt like the author was copying too many things from other books and there wasn't enough uniqueness to the style of writing to make me want to read any of her other books. I was left feeling disappointed when I had looked forward to getting to this book on my "to read" list.
https://www.goodreads.com/book/show/39149.What_Angels_Fear
https://www.goodreads.com/author/show/22067.C_S_Harris
https://www.goodreads.com/review/show/1361925748
33 ~ A Lady at Willowgrove Hall by Sarah E. Ladd (Book 3 in a 3 part series)
An easy, quick and enjoyable read but this book was also very predictable. At times I felt like the author was putting in sentiments in Cecily's character that didn't make sense. I also felt like the references to Proverbs and Biblical passages were forced. All that being said,  I would still recommend this book for your bedside table.
Series: https://www.goodreads.com/series/86458-whispers-on-the-moors
https://www.goodreads.com/book/show/18588426-a-lady-at-willowgrove-hall
https://www.goodreads.com/author/show/6445698.Sarah_E_Ladd
https://www.goodreads.com/review/list/38629860-adrienne-b
30, 31, 32 ~ India Black and the Widow of Windsor; Indian Black and the Shadows of Anarchy; India Black and the Gentleman Thief all by Carol K Carr
I  found myself enjoying the Madam of Espionage books more than I thought I would. I was expecting a romance series with a hint of mystery but in fact this series leans more towards a mystery with a strong heroine playing secret agent. Some of the long winded descriptions found in the first book, India Black, got shorter as the series went on.
To briefly condense the premise of the series, there is a strong-willed heroine, India, who is recruited to help the Prime Minister of Britain (Dizzy) with political conspiracies that need to go away without the public knowing. India is often paired up with the dashing male hero and secret agent, French. Vincent is their sidekick and he plays the role of lackey and messenger but regularly finds himself in the role of unlikely hero. The author Carol K Carr does an excellent job of describing London and making the reader feel like they know what it would have been like to walk the streets of London in the 1800s. The themes all revolve around threats to the government which place India and French in immediate danger throughout the stories.
That being said….what you WONT find in these books is a compelling romance (despite what the covers may depict). India and French's relationship is pretty stagnant and gives little hope that it will ever go past the hint of romantic interest to a more well-rounded relationship. After 4 books India and French are about as close to beginning a relationship as they were the moment they met in the first book of the series.
All in all I would recommend this series. The books have easy and enjoyable storylines and will keep you interested. By the end of the series I was hoping there was more to India Black but I will just have to wait!
https://www.goodreads.com/book/show/10653263-india-black-and-the-widow-of-windsor?utm_medium=api&utm_source=blog_book
https://www.goodreads.com/book/show/15724975-india-black-and-the-shadows-of-anarchy?utm_medium=api&utm_source=blog_book
https://www.goodreads.com/book/show/18114092-india-black-and-the-gentleman-thief?utm_medium=api&utm_source=blog_book
29 ~ Island Beneath the Sea by Isabel Allende
I will admit, this novel took me a while to finish. I could only read a bit at a time as it felt like there wasn't enough action in the plot to keep me wanting to come back to it. The plot was a bit repetitive at times, the same events happened over and over with only slight differences.  I DID however enjoy the descriptions of life during the slave trade in Haiti and how the author integrated religious beliefs into the plot. I couldn't help my inability to understand the mindset of Valmorain, the plantation owner. I just can't grasp how people were able to devalue human life the way they did during the slave trade. I have read many books on the slave trade, but this book did not give me that warm feeling like everything was going to be ok in the end. Zarité had trial after trial throughout her life and her optimism to keep going seemed a little strained for me to relate with. If you like this sort of fiction I would recommend The Book of Negroes first before recommending Island Beneath the Sea.
https://www.goodreads.com/book/show/7005479-island-beneath-the-sea
28 ~ India Black (Madam of Espionage, Book 1), by Carol K. Carr
Historical fiction is my favourite genre but I found India Black a little harder to get through than other novels in the same category. I found the political descriptions too lengthy and skipped paragraphs at a time that were adding nothing to the plot. Overall I enjoyed the story and love French's character. India Black was good enough for me that I have ordered the next few in the series to try out.
https://www.goodreads.com/book/show/8665427-india-black?utm_medium=api&utm_source=blog_book
27 ~ Nor Will He Sleep by David Ashton (#4 in Series)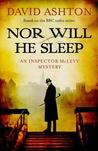 David Ashton's stories of Inspector McLevy always have enough drama to keep me interested. It is true that they can sometimes lose me somewhere in the middle for a bit but I always manage to catch up to the characters. I also was intrigued by Robert Louis Stevenson's character in the book and of course had to google a bit more about his life to get a full picture of who he was. His character added a great deal to this novel and I think Robert Louis Stevenson in real life lived such an exciting life going from a life in Scotland and Britain to exploring Hawaii and Samoa. A great series if you like inspector/mystery novels.
https://www.goodreads.com/book/show/18051573-nor-will-he-sleep
26 ~ The Idea of Love by Patti Callahan Henry
A 5 out of 5 for a summer beach read. I loved Ella and Blake and thought they were really entertaining characters. The lies they told one another just got bigger and bigger until they could blame no one else but themselves for the trap they had created. I appreciated how Ella became more strong willed as the story went on and by the end of the book she realizes that she needs to act in order to accomplish her life goals. The theme of love is threaded throughout the story; it leaves the reader with no answer on what love really is other than a changing and morphing emotion that no one can control. The ending leaves you feeling hopeful and optimistic towards the lives of the characters. A great book for a quick summer read.
https://www.goodreads.com/book/show/23014609-the-idea-of-love
25 ~ God Help the Child by Toni Morrison

I read this book in one day. It was a quick read and I didn't find it difficult to get through. I liked the way Toni Morrison goes back and forth between characters but didn't care for any of the characters in particular. The book didn't give me any hope or sense that anything would change for any of the characters. Bride's behaviour was very self focused. She was successful and didn't appear to value her own life or those around her. I think Bride's best quality was that she seemed to genuinely care about the troubles people face but yet she never made the effort to actually help anyone. I hate feeling at the end of a book that the world is a scary place and that there are so many child predators out there. I know these things exist but I wouldn't normally pick up a book to read about it. I'm left feeling so so about this novel so I gave it a 3 out of 5.
https://www.goodreads.com/book/show/23602473-god-help-the-child
24 ~ Nothing Like Love by Sabrina Ramnanan
     Nothing Like Love really surprised me. The Trinidad and Tobago setting was unique and a pleasant change from the novel's I typically choose. I also really appreciated the religious aspects of the lives of the characters being inter-woven into the story which made it feel more realistic. The lives of Vimla and Krishna seem predetermined by their parents but through a series of choices they each make, their lives take very different directions from what their parents anticipate. Vimla at first comes across as independent but through heartbreak she becomes pliable to her parents wishes. Krishna is first introduced as a troublemaker and a free spirit. Krishna's father is the head spiritual leader in their community and strongly desires his son to train to take over for him when he dies.
Vimla and Krishna both have to work past their parent's dreams for their lives and discover what paths they want to take whether it be together as a couple or separately. Krishna's self-determination fails him at the most inopportune times and his repeated apologies to Vimla eventually take a toll on their blossoming love affair. It feels like everyone in this novel turns out to be much more complex than they appear to be at the beginning and the story draws you in and keeps you engaged. I would recommend this book as a great read but wouldn't say it felt specifically like a "romance" novel.
https://www.goodreads.com/book/show/22716397-nothing-like-love
23 ~ The Night Stages by Jane Urquhart
I found The Night Stages a difficult novel to get through. I felt like Tam, the main character needed to be given a self-esteem boost. She had everything going for her, she was a pilot and grew up in a wealthy home with a father who continued to support her through adulthood. Tam had her share of heart-break but not so much that she needed to stay with her horrible lover, Niall, for as long as she did. Kieran, Niall's brother also was a hard character to understand. It seemed like everything was in Keiran's head and if the world would just leave him alone he would be fine.
The side storyline of Kenneth and his art really confused me and seemed out-of-place. That part of the novel didn't tie into Tam, Niall and Keiran's story enough to be relevant. The entire story was not complex enough to keep me engaged and I found myself pushing through the book just to get to the ending when nothing really happened at the end anyways. You could read half of this book and get just as much out of it as you would reading it in its entirety. I probably wouldn't recommend The Night Stages to my friends.
https://www.goodreads.com/book/show/23209962-the-night-stages
22 ~ Sleeping Arrangements by Madeleine Wickham
An easy and fun book for the poolside. Sleeping Arrangements isn't going to draw you in to the deeper meanings of life but I still enjoyed it. Two families are thrust into spending their vacation at the same villa; each character has their own set of problems to work through. I always hope for a happy tidy ending but this book won't give you that pleasure. Still a fun read and shouldn't take more than a few nights to get through.
https://www.goodreads.com/author/show/67295.Madeleine_Wickham
21 ~ All the Light We Cannot See by Anthony Doerr 

Anthony Doerr really captures the tones of WWII and what it must have been like to be growing up during that time in history. His story moves between the life of Werner, a German orphan, and Marie-Laure a young Parisian. This story gives us a juxtaposition of individual realities during the war; each character battling against their own fears as their lives are upturned. Werner is an orphan but gets selected to be one of a few hundred children who will be trained up and educated in a special German school. He is gifted with intelligence and is given a position constructing radios so he can catch radio signals for the German army. He leaves behind his sister Jutta at the orphanage who provides the female counterpoint to growing up German during WWII.
Marie-Laure, blind at an early age, has her own strengths of freewill and a determination to live and thrive with her disability. Her blindness heightens her sense of sound and smell which she uses to survive through major life changes. She and her father must flee Paris and move to Saint-Malo and the home of her wealthy great-uncle. When Marie-Laure's father is taken prisoner and sent to a German war camp, she must learn to survive on her own and learn to discern between those who are trustworthy and those who are not.
I really enjoyed the way the plot of All The Light We Cannot See centers around radio broadcasts and how it ties the story together nicely. I also appreciated the way the author did not sugar coat the story as the reality during WWII for people on both sides was not a positive experience. I would definitely recommend this book to anyone who enjoys historical fiction.
20 ~ A Trick of the Light (Inspector McLevy #3) by David Ashton
I have so far really enjoyed the Inspector McLevy series. I find them engaging and they have enough conspiracy and mystery to keep me interested. I found this book a little more predictable than the first but otherwise a great read.
19 ~ Changing Habits by Debbie Macomber
Sort of a silly book but fine to listen to as an audiobook when you don't have to think about it too much. It was entertaining somewhat but fell short in the drama and conflict areas for me. I felt like the story was lacking something and I didn't really relate to the characters. Both of the main characters decide to take church vows and become sisters but then decide it isn't really the life they want to live and thats about all that happens.
https://www.goodreads.com/book/show/604654.Changing_Habits?utm_medium=api&utm_source=blog_book

The Mountain Story really surprised me, it was actually a great deal more engaging then I expected. The story did not have too much filler and unnecessary detail. Wolf was an interesting protagonist and his story kept me interested. I did find myself feeling sorry for Wolf a lot but I think that is expected with his upbringing and family life. Vonn and Nola were both well-rounded characters too, although I think Bridget's character felt a bit underdeveloped for me. The author Lori Lansens did a great job in creating a sense of empathy and how it would actually feel to be lost on a mountain for several days. I also appreciated the unpredictability of the storyline.
What a horrible family Wolf had to endure though. As weird as Nola, Bridget and Vonn were, their family seemed normal next to Wolf's upbringing.
A brief summary of the novel is that Wolf is on the verge of taking his own life, only to get lost on the side of a mountain with three complete strangers. Quickly injuries and lack of food take their toll on the group as they struggle to find a way off the mountain. Wolf recounts his story for his son but only after decades of keeping the events a secret to those closest to him.
17 ~ Very Good Lives: The Fringe Benefits of Failure and the Importance of Imagination by J.K. Rowling
A very quick read (maybe 30 minutes), but I enjoyed J.K. Rowling's stories and life advice.
https://www.goodreads.com/book/show/23731881-very-good-lives
16 ~ The Wife's Tale by Lori Lansens
https://www.goodreads.com/book/show/6452818-the-wife-s-tale
15 ~ Mother Teresa (Revised Edition): An Authorized Biography by Kathryn Spink
The biography of Mother Teresa is an inspiring story, she did so much to help others. It is hard to critique a biography without critiquing the person in question. I found this book had ALOT of details, right down to so and so hurt their toe and the next day it still hurt. BUT it was an interesting read. I learned things about Mother Teresa that I had not known before such as that she intentionally kept herself poor at times even when there was opportunity to acquire material items. I know her heart was in the right place but the book made it feel at times like she was only helping to please God and not because she truly wanted to. I suppose though some days were more of a struggle to do the right thing than others just like it is for everyone.
https://www.goodreads.com/book/show/9618289-mother-teresa-revised-edition?utm_medium=api&utm_source=blog_book
14 ~ The One and Only by Emily Giffin
I listened to this book as an audiobook. This novel had a bit too much football in it for me, it felt like the author Emily Giffin was pushing football references sometimes where they did not need to be. Shea was also sort of annoying at times and her love for Coach Carr was weird with the +20 age gap. I probably wouldn't recommend this book unless you REALLY love football.
https://www.goodreads.com/book/show/18465657-the-one-only
13 ~ The Green Man by Michael Bedard
As a children's/young adult book, I was not sure what to expect by The Green Man but I was pleasantly surprised and entertained. I would have no problem recommending this book for ages 10+ and I would consider it a safe and clean story (my opinion). The storyline has hints of mystery and some magical realism. By the end of the book Michael Bedard leaves the reader feeling like magic is a real part of our everyday lives. The narrative is of a girl named Ophelia or O who goes to live with her Aunt while her father is overseas. Her Aunt is eccentric but O slowly finds herself believing in the unbelievable. Both O and her Aunt write poetry and it is a key element to the narrative. I would have changed the ending up a bit and would have liked to know more about O's mysterious friend. Definitely a book to recommend and a great gift for early teens.
12 ~ Secrets of a Charmed Life by Susan Meissner
Secrets of a Charmed Life by Susan Mesissner really took me by surprise. It is a historical fiction but very different from the novels I typically read. This book is set in London, UK and jumps back and forth between the Blitz in London in 1940 (WWII) and present day London. I learned a great deal about the London Blitz from this book and even more about the evacuation of children from London during that time. But remember this is a novel, it is a coming of age story about a young girl and her sister who are trying to balance their dreams and desires for themselves and literally surviving the constant threat of bombings in London. Secrets of a Charmed Life is about dreams and ambitions, death and loss, survival and determination. An American girl named Kendra Van Zant is studying history at a University in London and receives a rare offer to interview an elderly lady who survived through the Blitz but has yet to make her story public. I appreciated the author's ability to interweave a theme of free will throughout the novel. Emmy, the main character, has many choices to make throughout her life. She chooses to make decisions based on an ideology that she will never be successful without making decisions for herself and choosing the best path she sees in front of her. Emmy understands that she can have ambitions in life but unless she takes the necessary steps towards those goals then they will never become anything but dreams. A secondary character in the novel is Emmy's sister Julia and we are given insight into her through the use of "letters" which are basically a first person diary. As a secondary story, we learn that Julia is just as passionate as her sister but her story feels like she had less power to make choices of her own than Emmy did. I was pleasantly surprised at how much I enjoyed this book and I think I might explore some of Susan Meissner's other books.
11 ~ Good Food, Good Life: 130 Simple Recipes You'll Love to Make and Eat by Curtis Stone
I won a copy of this book through Goodreads! I give it a 4 out of 5 stars because I felt some of the recipes had ingredients I have never heard of nor would likely be easily obtainable where I live. I thought it was a well thought through cookbook and that the majority of recipes would be easy to make and functional in everyday life. The personal stories Curtis Stone included in the book were relevant and I believe mealtime is a great way to bring a family together. This cookbook not only has the meal recipes, it includes quite a few extras from sauces and spice blends to pizza dough. There is nothing worse than having a great recipe that tells you to go to the grocery store and find some silly paste or dough when it could just as easily be made from pantry ingredients so I appreciated those recipes as well. Good Food, Good Life: 130 Simple Recipes You'll Love to Make and Eat is the perfect title for this book as it contains all sorts of recipes from breakfasts and snacks to dinners and desserts and I would highly recommend it as a great gift to anyone.
https://www.goodreads.com/book/show/22716401-good-food-good-life
https://www.goodreads.com/review/show/1212432712
10 ~ Euphoria by Lily King
I really enjoyed reading this book. It has been a while since I have read anything Anthropology related and having it in the form of a fiction novel was perfect for my interests. The setting is the Territory of New Guinea and it is a narrative about three budding anthropologists looking to research undiscovered cultures. The anthropologists were excited to use a method of research which was quite new during the time the novel was set in, participant observation. The anthropologists wanted to immerse themselves in the culture for an extended period of time to be able to provide a holistic view of a society and record their religious beliefs, social hierarchy, family lineages and political systems.
Alone with a tribe called Kiona, Andrew Bankson finds himself feeling isolated and attempting suicide. His ambitions are revived by the arrival a of a married pair of anthropologists Nell and Fen. Nell is overenthusiastic and very successful with her research. Her husband Fen struggles to keep up with the data collection and recording that comes naturally to his wife. Fen  gets swept up in his desire to become a member of the community he is studying; he immerses himself soo much that he often neglects to record any research at all.  This story shows how Bankson, Nell and Fen's lives weave together with dire consequences in New Guinea. I would highly recommend Euphoria, although if you are like myself and are a quick reader it won't take you long to finish it.
https://www.goodreads.com/book/show/18467802-euphoria
https://www.goodreads.com/author/show/117786.Lily_King
https://www.goodreads.com/review/show/1184772735
9 ~ Fall From Grace by David Ashton
Fall From Grace is the second book in David Ashton's Inspector McLevy series. The first book of the series is Shadow of the Serpent. With several merging storylines, this novel took me a bit to get into but by the end of the book I was sucked into the story of Inspector McLevy. The setting is Edinburgh, Scotland and the plot thickens around a suspicious bridge construction which will ultimately lead to the Tay Bridge disaster. Inspector McLevy weaves together fraud, theft, murder and faulty bridge construction to bring justice to all involved.  His counterparts Constable Mulholland and Lieutenant Roach both have their own share of troubles but all work separately to fit the pieces of the puzzle together. Inspector McLevy comes across as a strange, unsympathetic and unkempt man but his character is well constructed and believable. There is also enough action and conflict in the plot to keep the reader engaged although at times it can be difficult to follow. I have not yet had the chance to read the first book of the series Shadow of the Serpent but I will definitely be excited to read it once I am able to obtain a copy!
https://www.goodreads.com/book/show/3355461-fall-from-grace
https://www.goodreads.com/author/show/400916.David_Ashton
https://www.goodreads.com/review/show/1203651167
8 ~ Family Furnishings: Selected Stories, 1995-2014 by Alice Munro
Short stories are one of my least favourite styles of literature but I wanted to give Alice Munro's book Family Furnishings: Selected Stories, 1995-2014 a chance. I got 3/4 of the way through the book but I will be honest in saying that I didn't read the entire book. I found the stories marginally depressing and frustrating to read; short stories have always left me waiting for a tidy ending that never comes. These are my personal opinions of course, some people love short stories and/or stories with unhappy endings. It is my understanding with short stories that the final narrative is to be left for the imagination but I do object to a sad story which has neither a happy ending nor any conclusion at all. Furthermore, I believe that some people are inherently good and these short stories gave me no hope at all for the good of mankind. The characters were selfish, murderous, angry and conniving. These stories were definitely not my favourite but I can appreciate the talent it requires of an author to be able to write short stories.
https://www.goodreads.com/book/show/20819683-family-furnishings?utm_medium=api&utm_source=blog_book
https://www.goodreads.com/author/show/6410.Alice_Munro
7 ~ The Long Way Home by Louise Penny
I always really enjoy Louise Penny books and look forward to reading her newest novels. The Long Way Home did disappoint me but I still enjoyed all the familiar characters. The plot/conflict in the story was weak and I found it somewhat predictable. Clara is introduced being just as strange and excentric as always, but this time it is her estranged husband Peter Morrow that has gone missing. Armand Gamache has retired from the Sûreté du Québec and struggles to keep his memories of solving murders at bay. When Peter is thought to be missing, Armand agrees to help Clara find her husband. There is a sense of familiarity with the characters with this being book 10 in the series and yet Penny is able to introduce new characters and settings to keep the plot engaging. The conclusion was tied up too easy for me; still The Long Way Home was a great read and I would recommend the Armand Gamache series to anyone.
https://www.goodreads.com/book/show/19561922-the-long-way-home
https://www.goodreads.com/author/show/194243.Louise_Penny
https://www.goodreads.com/review/show/1152717405
6 ~ Fools Rush In by Kristan Higgins
I have read many of Kristan Higgins' novels and was surprised to find this was her first book. I felt the storyline was a bit more engaging than some of her other novels and the conflict felt believable. I turn to Kristan Higgins' books when I am need of some easy and fun reading with a bit of romance mixed in. If you are searching for book that is deeply moving and unpredictable though, this is not the right book for you. There is also the fact that Millie has everything going for her, she is a doctor, has great parents, a lovely house which has been graciously left to her by her Grandmother, one might think the storyline makes Millie too perfect.
https://www.goodreads.com/author/show/317354.Kristan_Higgins
https://www.goodreads.com/review/list/38629860
https://www.goodreads.com/book/show/581999.Fools_Rush_in
5 ~ Not Quite a Wife by Mary Jo Putney
I love the Lost Lords Series. I enjoyed the way Mary Jo Putney added in all of the past characters and their wives into the plot. I did find Laurel a bit needy and self-centered and she was not as strong of a heroine as the others have been throughout the Lost Lords series. Kirkland has been mentioned a great deal in the series and it was nice to finally get his story. I wish Mary Jo Putney had tied up a few loose ends such as Jasper and Violet's relationship. I would be so wonderful if Mary Jo Putney wrote a sequel to the series featuring just the heroines but I understand there is little romance in that sort of plot. All in all a great series especially if you can read through all of the books to get to know each of the Lost Lords.
https://www.goodreads.com/book/show/18048060-not-quite-a-wife
https://www.goodreads.com/author/show/33876.Mary_Jo_Putney
https://www.goodreads.com/review/show/1162824317
4 ~ Suzanne's Diary for Nicholas by James Patterson
I listened to Suzanne's Diary for Nicholas as an audiobook. The storyline was intriguing enough but there were sections of the novel I skipped just because it dragged on with too much detail. In my opinion the novel lacked a great climatic scene so it left me disappointed overall.
https://www.goodreads.com/book/show/7494.Suzanne_s_Diary_for_Nicholas
https://www.goodreads.com/author/show/3780.James_Patterson
https://www.goodreads.com/review/show/1169233931
3 ~ The Cinderella Deal by Jennifer Crusie
A feel good book; but lacking meat and potatoes. I felt like I was waiting for conflict in the narrative that never came. I understood Daisy' s passion with "a story", but Linc's comments and thoughts about "a story" sort of came out of nowhere. Daisy and Linc also felt very one-dimensional in my opinion. Lack of complex plot and interesting character development make me give this novel only a 3 out of 5 rating.
https://www.goodreads.com/book/show/33756.The_Cinderella_Deal
https://www.goodreads.com/author/show/19005.Jennifer_Crusie
https://www.goodreads.com/review/show/1165497320
2 ~ Big Little Lies by Liane Moriarty

An entertaining and fun read. In my opinion Big Little Lies is also slightly more memorable than Liane Moriarty's other book The Husband's Secret. As a young mother I can completely relate to the storyline and the conflicts between schools, parenting and child behaviour. I found the characters believable each in their own weird way. The narrative works through the lives of several families with young children and for the most part leaves you feeling like you have gotten to know each family.
One of my favourite storytelling techniques used by Moriarty is her ability to introduce unlikable characters but by the end of the story you have been given such insight into their lives that you find you do not dislike them quite as much. As with Moriarty's narrative, in everyday communities of gossipy women it is easy to formulate an opinion of someone before you even meet them but once you get to know them their stories will often change your perspective of them.
I would definitely recommend this book to my friends.
https://www.goodreads.com/book/show/19486412-big-little-lies
https://www.goodreads.com/author/show/322069.Liane_Moriarty
https://www.goodreads.com/review/show/1172437647
1 ~ In Your Dreams by Kristan Higgins
In Your Dreams is an engaging and relaxing read. It does lack a great climactic scene but overall I enjoyed it. Emmaline is likeable while at the same time if she was your friend you would likely tell her to "get over it and move on". But….without Emmaline's sulking there would be no story. I also did not find her profession as a police officer believable. Jack is everything a girl would hope for in a man, checks off the entire list, a little too perfect. Kristan Higgins' Blue Heron series is entertaining and they are my go to books when I just want a good story and a happy ending
https://www.goodreads.com/book/show/20579292-in-your-dreams
https://www.goodreads.com/author/show/317354.Kristan_Higgins